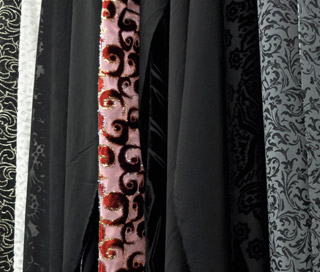 Apparel Fabric & Supplies
You only need to walk through the door at Osgood's to know that the quality and selection of apparel fabric is the best in the U.S. For more than 60 years, Osgood's has been a New England institution for supplying fine fabrics at discount prices.
Osgood's offers every conceivable type of fabric for creating your own fashion statement: Natural fabrics – Cotton, Wool, Linen, Ramie, Silk; Synthetic fabrics – Polyester, Rayon, Spandex, Acrylic, Nylon, Acetate, Olefin; Leathers and suedes; Synthetic suedes; Vinyls; Furs.
Come by Osgood's today and let one of our helpful staff members guide you in selecting the perfect fabric to delight your inner fashionista.