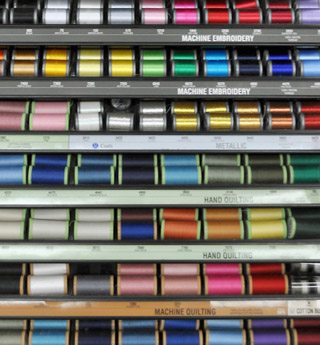 Craft Fabric & Supplies
Crafters love Osgood's for its vast selection of craft fabric and craft supplies – including a rainbow of felt fabric, trigger fabric in many hues, tulle fabric, sparkle vinyl for totes and other projects, Chenille fabric, oilcloth fabric, tissue lamé fabric for costumes, decorations and craft projects and much, much more.
Felt fabric is the staple of crafting, and you won't find a better source than Osgood's. Like most fabrics, felt fabric comes in different grades, with everything from fine natural wool to polyester and wool blends. Osgood's felt fabric is made from quality fibers in beautiful, non-fade colors and is sure to enhance any craft project you have planned.
And if your craft project calls for fabulous trim or other decorative items, you'll find those here, too. Whether you're creating crafts for a holiday or special occasion, your work will stand out when you use Osgood's as your supplier for craft fabric and supplies.