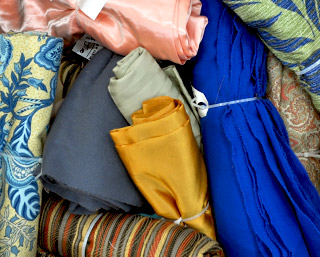 Fine Remnants
As one of the largest fabric retailers in the U.S., Osgood's has a spectacular collection of fine fabric remnants that are always marked 50% off our already highly discounted prices.
Our remnant collection draws customers from near and far and is a perennial favorite for those looking for a special piece of drapery fabric, pillow fabric, upholstery fabric or apparel fabric at an incredibly low price.
Drop by Osgood's today and visit our remnant collection – you'll be thrilled with the assortment and the deals you'll find in fine fabric remnants!